June 26, 2023
DLBA University – "Model Tests on a Standard Series of Flying-Boat Hulls"
"Model Tests on a Standard Series of Flying-Boat Hulls"
Recent work on seaplane hulls has DLBA digging deep into the archives, utilizing model test reports from the 1940's! It may not be well known to some, but many of the original research on predicting resistance of stepped hulls developed from the push during WWII to develop seaplanes for Search and Rescue. Few places were as instrumental in development of seaplane data as the Stevens Institute of Technology's Davidson Laboratory. The report titled "Model Tests on a Standard Series of Flying-Boat Hulls" by Albert Strumpf was completed in May of 1947, and has been instrumental in the development of several landmark flying boat designs.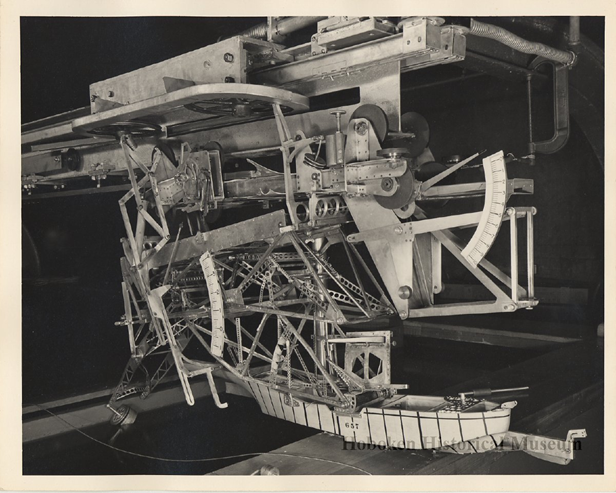 Courtesy: Hoboken Historical Museum
Our Team performed an analysis using Computational Fluid Dynamics (CFD) and the results correlated with the test data within an astounding 3% error. This truly is incredible, considering the resistance of the models during the l tests were measured prior to electronic force measurement. The original seaplane testing apparatus used mechanical force balances (or scales) and photographs would be taken as the model went down the tank, such that the force measurement needles could be read accurately and logged!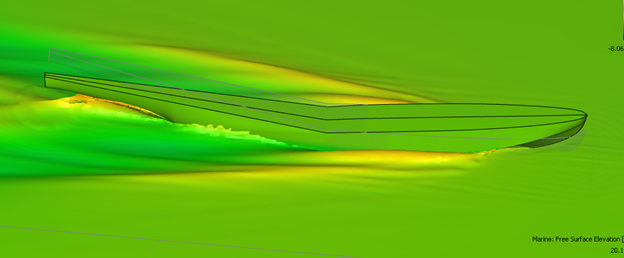 Courtesy: DLBA

Share this article online:

DLBA Naval Architects
860 Greenbrier Circle, Suite 201  Chesapeake, Virginia 23320 USA
Phone: 757-545-3700  |  Fax: 757-545-8227  | dlba@gibbscox.com
SIGN UP FOR OUR NEWSLETTER
Keep your finger on the pulse of the latest points of focus in naval architecture and engineering: subscribe to DLBA's concise monthly newsletter. Within it, we briefly describe and picture our latest projects and concepts. We encourage feedback and seek to have our newsletter spark conversation regarding potential collaborations and further advancements as we share our passion for the industry.